Contact Blue Heron
The information you provide will be used in accordance with our Privacy Policy.
BH ELITE CUSTOM HOMES
Extraordinary

design

will

change

your

life.
CUSTOM DESIGN-BUILD HOMES
BH Elite is Blue Heron's custom Home design-build division, staffed with dedicated experts in architecture, interior design, and construction.
The BH Elite team works with you to develop a Home through a seamless, hands-on, and enjoyable process – from foundation to furnishings. The excitement begins with our first conversation, where we discuss your vision for a Home that will be uniquely designed for you.
For our design professionals, it's not just about designing your Home. It is about intentionally designing an experience around your lifestyle.
Two distinct methods to deliver your custom Home.
"The livability of the finished product exceeded our wildest dreams. It is truly incredible the way such an eye pleasing home can also be amazingly functional."
Vegas Modern
We created extraordinary emotional connections to Home, designed to change your life.
Influenced by its namesake, our Vegas Modern™ philosophy transcends time and will inspire for generations to come.
The authority in modern design-build.
Built with an uncompromising eye for craftsmanship and meticulous attention to detail.
Constructed with the finest materials and packed with state-of-the-art innovations.
Immerse yourself in a process that intentionally captures every imaginative aspect of you.
Step into a Home that awes you at every turn and creates a feeling like no other.
Experience created by design.
At Blue Heron, we transform life into living. See how we've done that with a few of our recent Homes.
We can design and build your custom Home on a homesite you already own, or we can help you find the perfect one for your vision.
Make a BH Elite Home Yours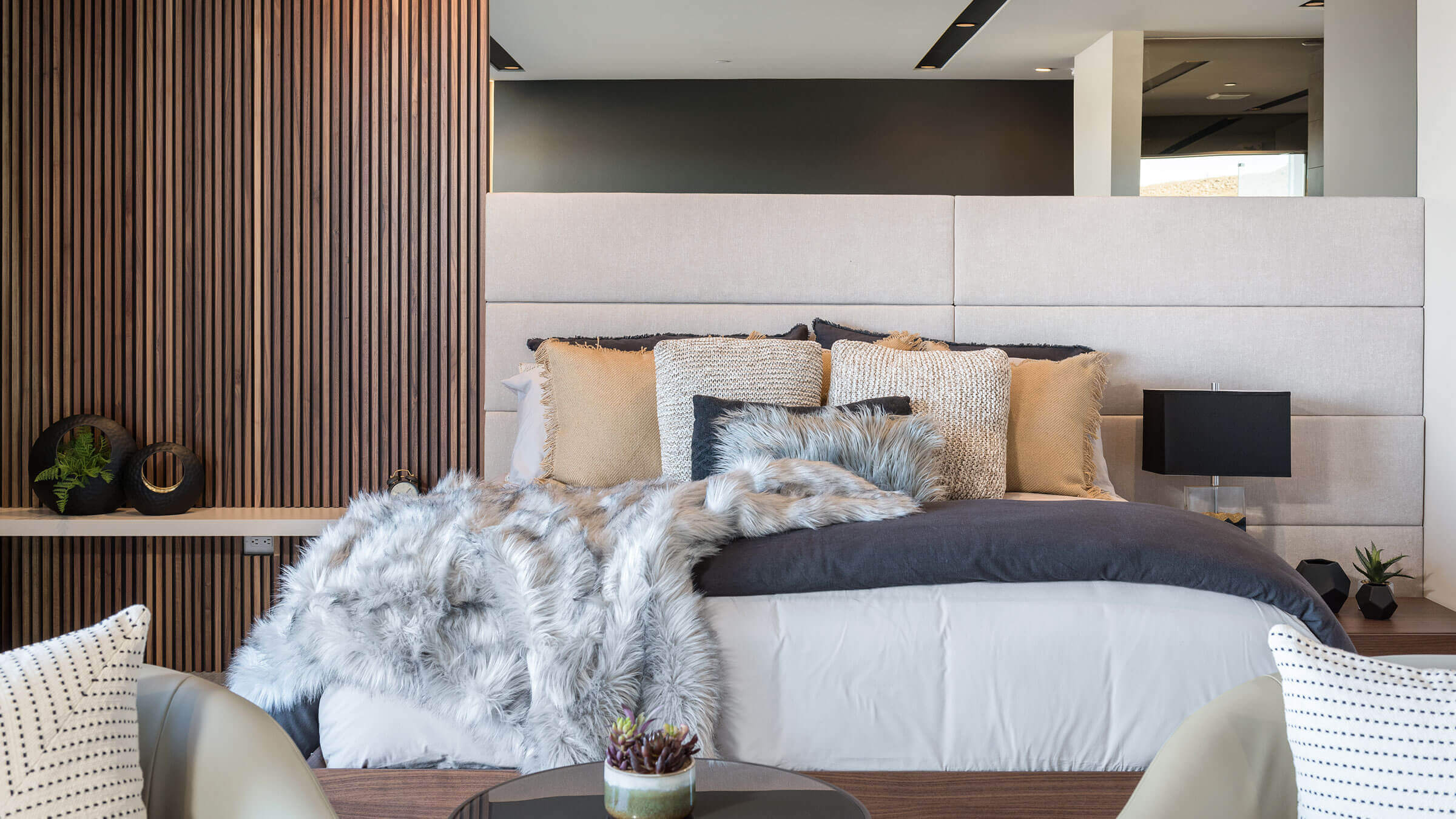 We'll make your home fully turnkey, right down to your toothbrush.