Request Information
The information you provide will be used in accordance with our Privacy Policy.
A Community Above the Rest
What if you could live in a community that offered peace, tranquility, and breathtaking scenery without having to sacrifice your favorite city amenities? Strata, at Lake Las Vegas is that community.
Named after the beautiful layers in the surrounding rock formations, you'll be delighted by the vivid colors and natural beauty just outside any window or door. Strata Homes sit on a mountainside for an unbeatable vantage over Lake Las Vegas. These Homes are designed to accentuate the surroundings, making indoor-outdoor living seamless.
Single-loaded streets and 19 homesites make this an ultra-private community.
Perched on a mountainside with unbeatable views of the surrounding rock formations.
Free-flowing floor plans allows your Home to adapt to you.
Just a short drive to the Village and countless outdoor activities.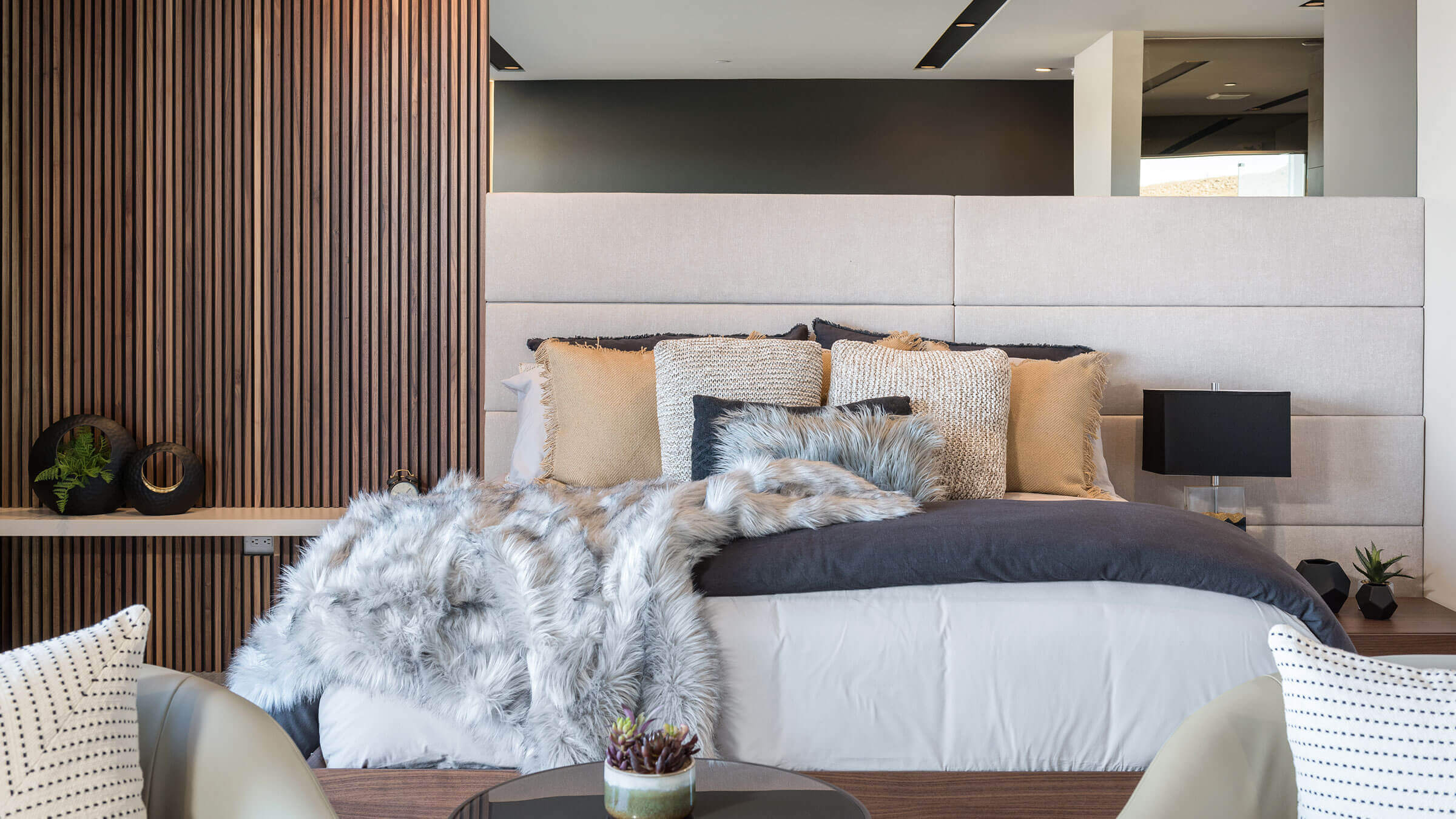 Make your Home look and feel exactly how you envision it with the help of Blue Heron.
Strata's gated community features just 19 homesites so you'll have all the privacy you need to relax and enjoy your new way of living. Spacious backyards allow ample room to add a pool, entertain, or simply spread out and immerse yourself in your oasis of solitude. Strata offers three open Home designs to choose from, flexible enough to cater to any lifestyle. Emerging from your Home you'll find countless outdoor activities to celebrate those 300 days of sunshine that make this area highly desirable.
You'll feel the quaint, small-town vibe when you visit the picturesque Village on the lake—replete with restaurants and pubs for al fresco dining, community events, outdoor concerts, and even a neighborhood grocery store. Take a stroll or a hike on the miles of nearby trails or sit at the water's edge and breathe. Everything you need is just a stone's throw away from your new Home.
4

Reflection Bay Golf Club

SouthShore Country Club

Chimera Golf Club

Royal Links Golf Club

3

C T Sewell Elementary School

B Mahlon Brown Junior High Shool

Basic Academy of International Studies High School

4

Lake Las Vegas Sports Club

Regal Sunset Station Stadium 13 and IMAX

Lake Mead Recreational Area

Sunset Station Hotel and Casino

7

Seasons Grocery

Galleria at Sunset

Smith's Food and Drug Store

Sprouts Farmers Market

Total Wine and More

8

Bayside Grill

Luna Rossa Ristorante

Marssa

Medici Cafe and Terrace

Mimi' and Coco' Bistro

ONE5 Lakeside

Vino del Lago

Le Café Du Lac