Contact Blue Heron
The information you provide will be used in accordance with our Privacy Policy.
Waterfront Meets Desert
If you're ready to trade in your high heels and briefcases for sunglasses and a good book, then we think you and Arvada are the perfect match. Sitting on the north shore peninsula at Lake Las Vegas, Arvada draws people who love where they live and prefer to stay put. You'll think your life is one long staycation in your waterfront Home where you can almost touch the glistening lake from your deck. It's not a mirage, it's waterfront meets desert at Arvada at the Island.
All homesites are waterfront and have expansive views of the mountain ranges and lake.
Light color palettes and lush landscaping accentuate the island living vibe.
Three gorgeous open floor plans to choose from with options to cater to your lifestyle.
360 days of sunshine to bask in on the glistening lake.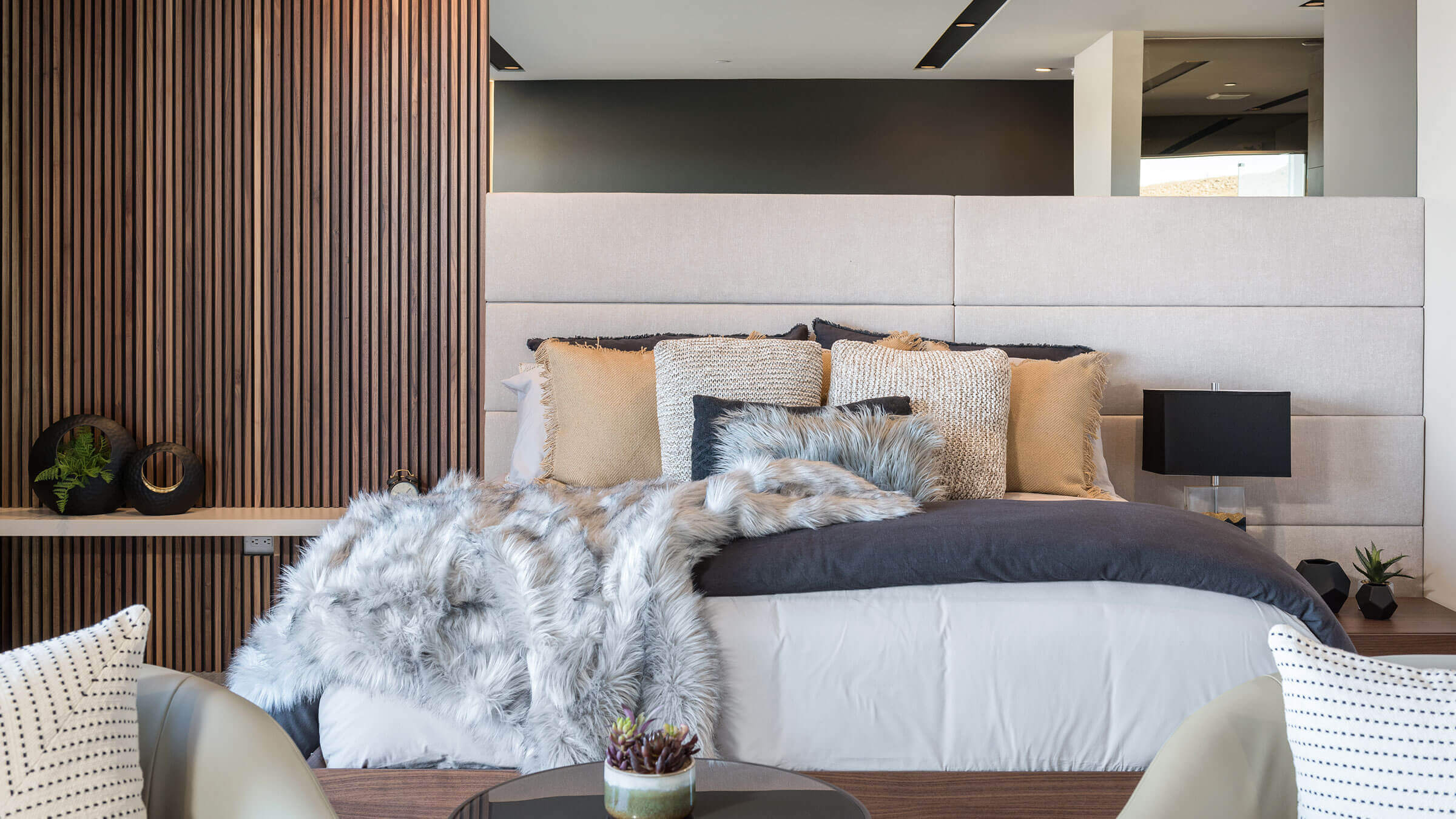 Make your Home look and feel exactly how you envision it with the help of Blue Heron.
Why you'll love Arvada at The Island.
There are so many reasons to love Arvada at The Island. Perhaps it's the bright, sun-soaked aesthetic that fills your new Home. Or maybe it's the free-flowing interior design that lets you meander from room to room. Or the option to open almost every door and window to the outside, seizing the opportunity for those views to spill over into your waterfront Home. Or those double-height living spaces that visually connect with the upstairs. It's the perfect spot for entertaining. Or keep it all to yourself. You deserve it.
4

Reflection Bay Golf Club

SouthShore Country Club

Chimera Golf Club

Royal Links Golf Club

3

C T Sewell Elementary School

B Mahlon Brown Junior High Shool

Basic Academy of International Studies High School

4

Lake Las Vegas Sports Club

Regal Sunset Station Stadium 13 and IMAX

Lake Mead Recreational Area

Sunset Station Hotel and Casino

7

Seasons Grocery

Galleria at Sunset

Smith's Food and Drug Store

Sprouts Farmers Market

Total Wine and More

8

Bayside Grill

Luna Rossa Ristorante

Marssa

Medici Cafe and Terrace

Mimi' and Coco' Bistro

ONE5 Lakeside

Vino del Lago

Le Café Du Lac